Mark Brucker, DVM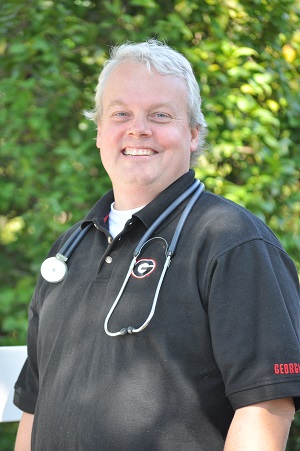 Mark Brucker considers himself a native Augustan having moved here with his family when he was two years old. He graduated from Westside High School and attended college at the University of Georgia. He then went on to attend the University of Georgia's College of Veterinary Medicine where he graduated in 1993.
He and his wife, Gaby, then moved to Greenville, South Carolina where he worked for four years in a mixed animal practice. After his first son was born, the decision was made to move back home again and he began working at Acute Care Veterinary Clinic in 1997, buying the practice in January 2002.
Along with his oldest son, Nicholas, Dr. Brucker has three daughters, Ella, Susana, and Clara. In March of 2006, his fifth child,Benjamin, was born. Rounding out the family is Libby, their fun-loving canine companion.
Dr. Brucker loves his family, his hometown and his profession and when not busy with one of these, he can be found reading, traveling or puttering around his yard.
---
Catherine B. Bloodworth, DVM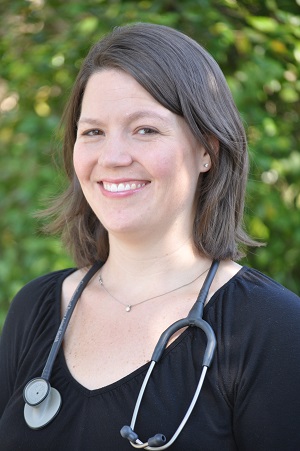 Dr. Bloodworth joined the Acute Care Veterinary Clinic team in June of 2003. She grew up in nearby Evans, Georgia, and graduated from Evans High School. She then headed to the University of Georgia where she completed her undergraduate degree. She is a 2003 graduate of the University of Georgia College of Veterinary Medicine.

Outside of veterinary medicine, Dr. Bloodworth enjoys being a mom and spending as much time as possible with her husband and three children. They also have a unique chocolate brown cat named Simon that gives them all a good laugh from time to time.
She has enjoyed being able to return to her hometown as a professional and enjoy the wonderful people and sense of community that Augusta offers.
---
Tania Flood, DVM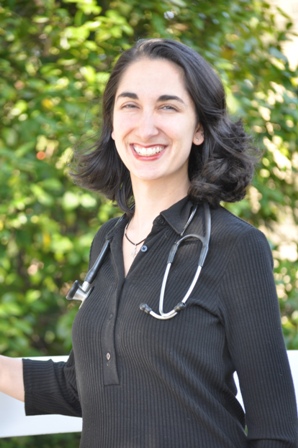 Dr. Flood joined the Acute Care team in January of 2007. She is originally from sunny Lake Worth, Florida, which is near West Palm Beach. She later moved to Gainesville, Florida to attend the University of Florida. She then went on to attend the University of Florida's College of Veterinary Medicine, graduating in 2005. After graduation, she joined a busy mixed animal practice in Ocala, Florida, where she practiced until relocating to Augusta.
On June 18, 2005, she married Sam Flood from Auburn, Alabama. They moved to Augusta in January of 2007 when Sam began work at John Deere. Together, they have 2 cats, Libby and Sully, and a 2 year old son that keep them busy at home.
When Dr. Flood is not busy with work, she can be found reading, traveling, gardening or spending time with her family and two cats. She is thankful to have found a home away from home at Acute Care Veterinary Clinic.
---
Jennifer Stoller, DVM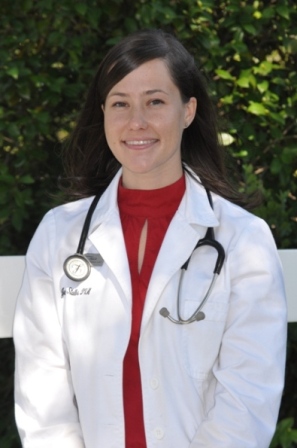 Acute Care Veterinary Clinic welcomed Dr. Stoller in June of 2011. Originally from Greenville, SC, she completed her undergraduate degree at Clemson University. During college, Dr. Stoller was also a member of the Clemson Cross Country team.
After college, she pursued her veterinary education at Mississippi State University. Upon graduating in 2010, Dr. Stoller and her husband, George, were married, which brought her to Augusta, GA to begin her career in private practice.